Looking for peace of mind your subbies are compliant?
Keeping your subcontractor documents up to date can feel like a never-ending battle.
Fill in the form below to book in for a demo and we'll show you just how easy it can be.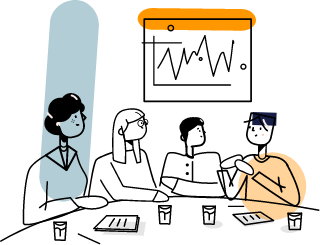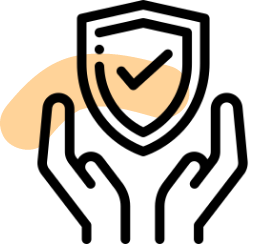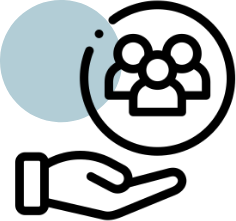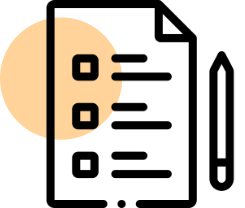 What our clients say about SubbieHub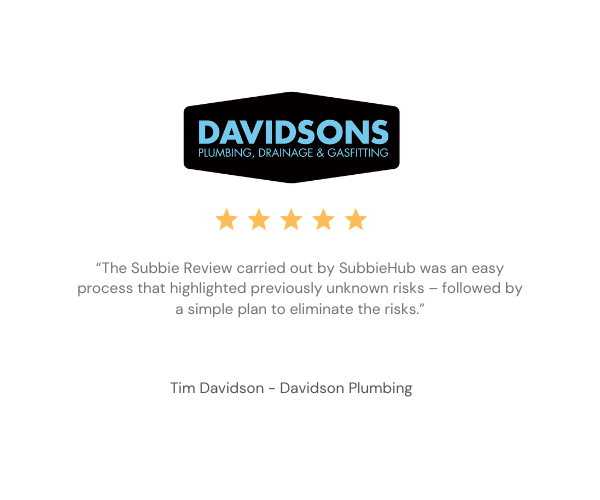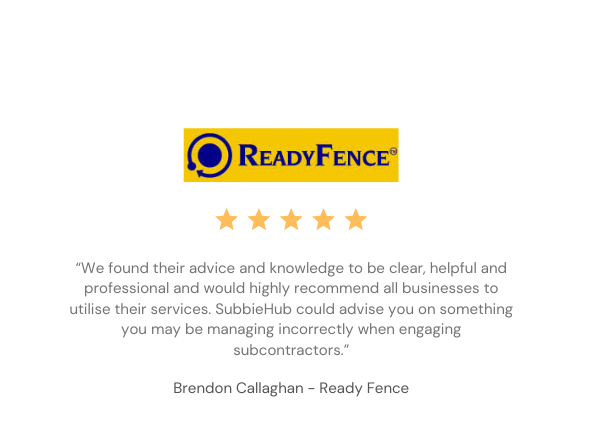 30 minutes to test your foundations
In the time it takes you to go and grab a coffee, we will fact check your subcontracting setup and provide priceless insights into subbie management best practices.
In this short and sharp demo, we'll take the time to stress-test your existing structures and offer solutions that have been tried and tested.