SubbieHub Features
Discover all the features that will simplify your subcontractor management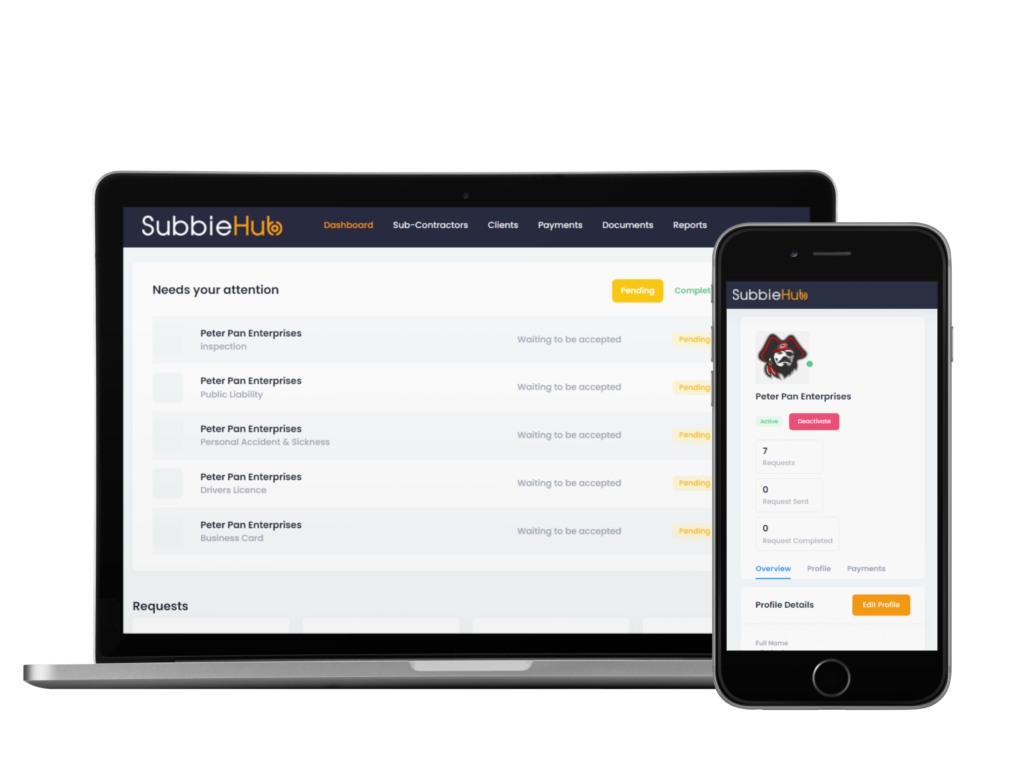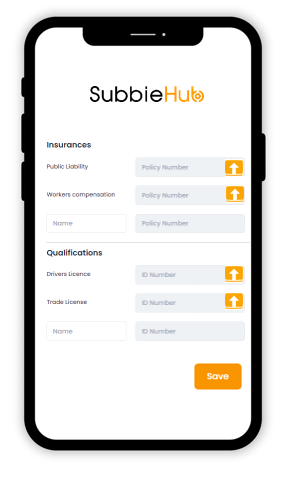 Subbie docs delivered to you
SubbieHub uses SMS and weblink technology to make is easy for subcontractors to submit all their credentials to you in minutes, saving you hours of paperwork admin.
Easy Verification Process
A simple verification process allows you to ensure each and every document is checked for accuracy, with an audit trail to keep you up to date on any changes as they occur.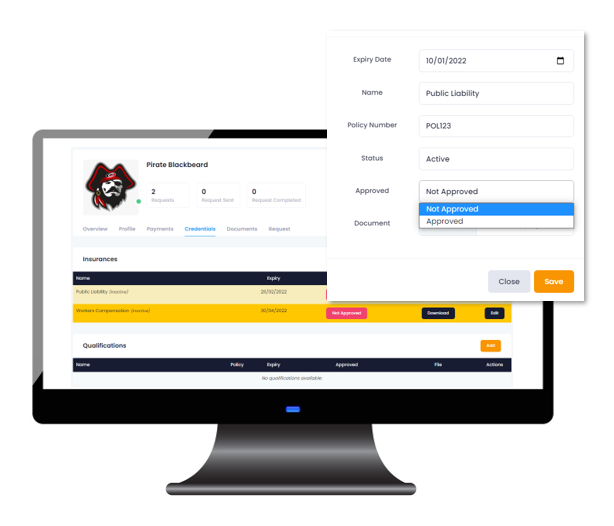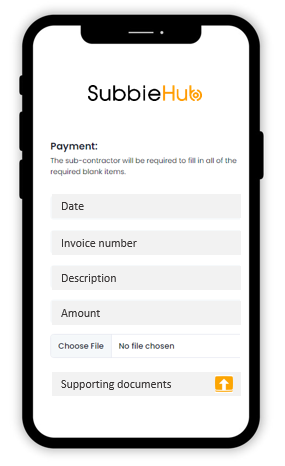 Request Payment Docs
SubbieHub lets you send out an SMS request that makes it easy for a subbie to submit their payment documentation, saving you the headache of putting it all together.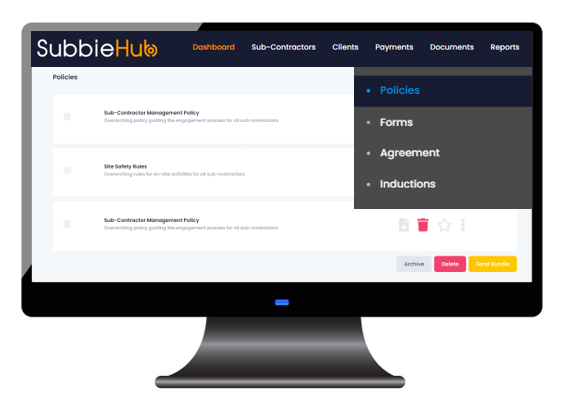 Policies, agreements, and forms
SubbieHub makes it a breeze with tracking software that sends your policies to subcontractors and records their actions as they open, review and acknowledge or sign the document, so you can leave the piles of paperwork behind you.
Automatic Document Tracking
SubbieHub automatically tracks your subbie documentation with alerts and reminders as docs are due to expire or new docs are submitted. The system will even cross-reference ABN and GST statuses to check for errors.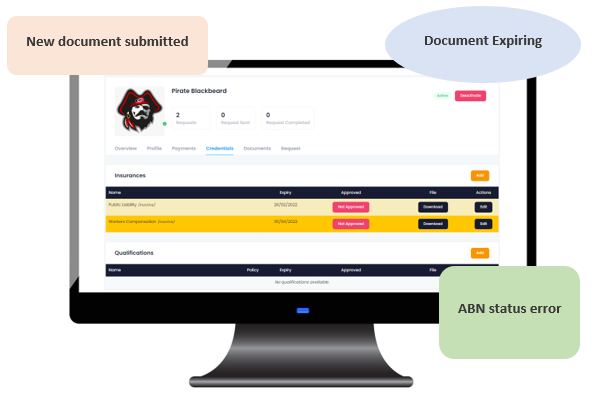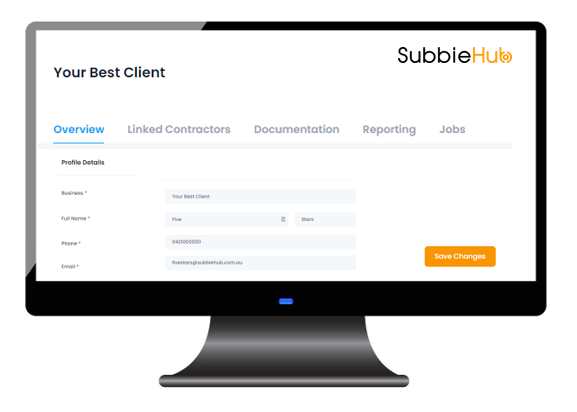 Client Management Made Easy
SubbieHub allows you to keep a detailed record of the documents relevant to a particular site or client and link subcontractors, payments, policies, scope of works, and more to that client. Your client management will be that much easier when everyone can access the right documents at the right time.
Get your Subbie Management on track now!