Take the Subbie Scorecard
20 simple yes/no questions

Personal scorecard report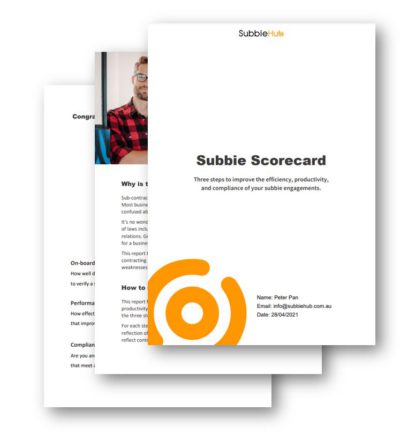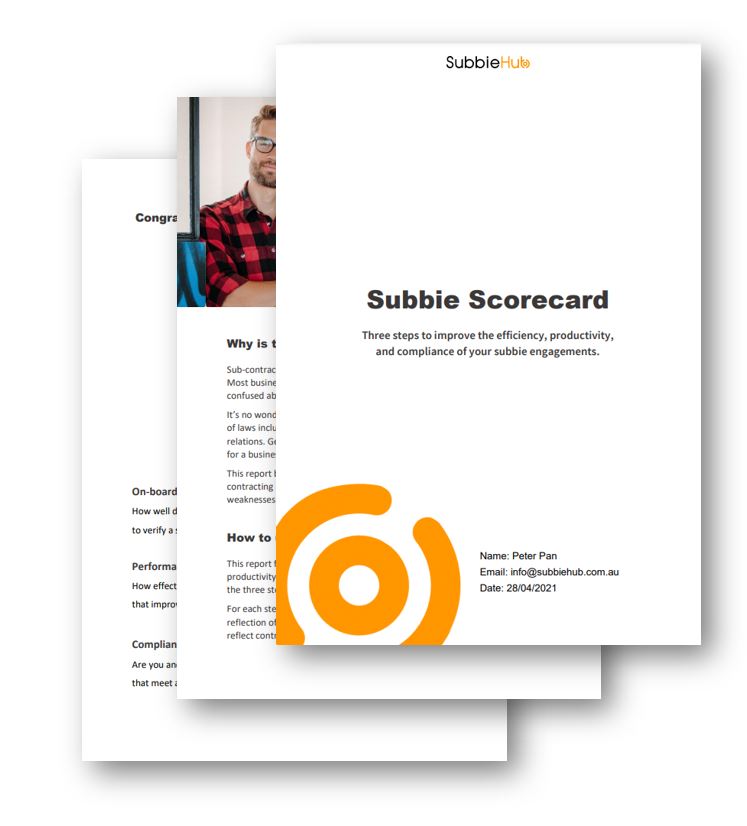 The Subbie Scorecard measures your engagements against industry best practice to identify gaps and find opportunities.
The Subbie Scorecard will issue you with a report which breaks down the underlying principles that support successful sub-contracting relationships to give you an understanding of your strengths and weaknesses, with a road map for where you need to be.
Having confidence that your engagements are working efficiently, effectively & with minimal risk is essential to growing and safeguarding your business.
Clear the fog in your engagements
Administering subcontractors can take up a huge amount of time, energy and resources that are better spent on getting work done.
The Subbie Scorecard will give you an insight into where you can create efficiencies to minimise the admin workload.
Managing sub-contractors is an ongoing process and understanding what can be measured is essential to ongoing improvement in productivity.
A simple and structured approach to contractor management is at the core of generating consistent results in your business.
Too many businesses stick their head in the sand when it comes to managing sub-contractor compliance.
The reality is that once you are aware of what risks exist in your business you can start to take the necessary steps to address the core issues, moving yourself from reactive to proactive management.
Scorecard measurements
There are three essential elements that play out in every sub-contracting arrangement and each element is critically important. Using these three elements as a benchmark for measuring subbie engagements provides a roadmap for small businesses to assess the strengths and weaknesses in their business.
Efficiencies are created by a businesses ability to get the right documents at the right time with minimal friction.
Providing an environment for subcontractors to perform at their best is central to maximising productivity.
With such a broad range of obligations, confidence and peace of mind only comes from truly understanding your responsibilities.
Discover your score in under 10 minutes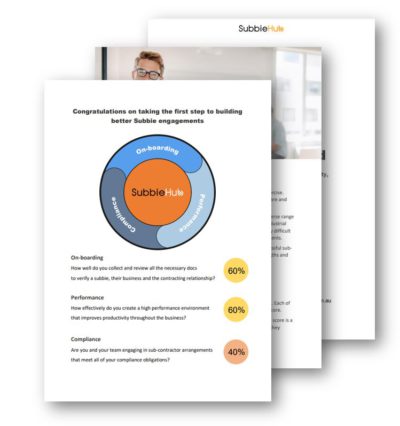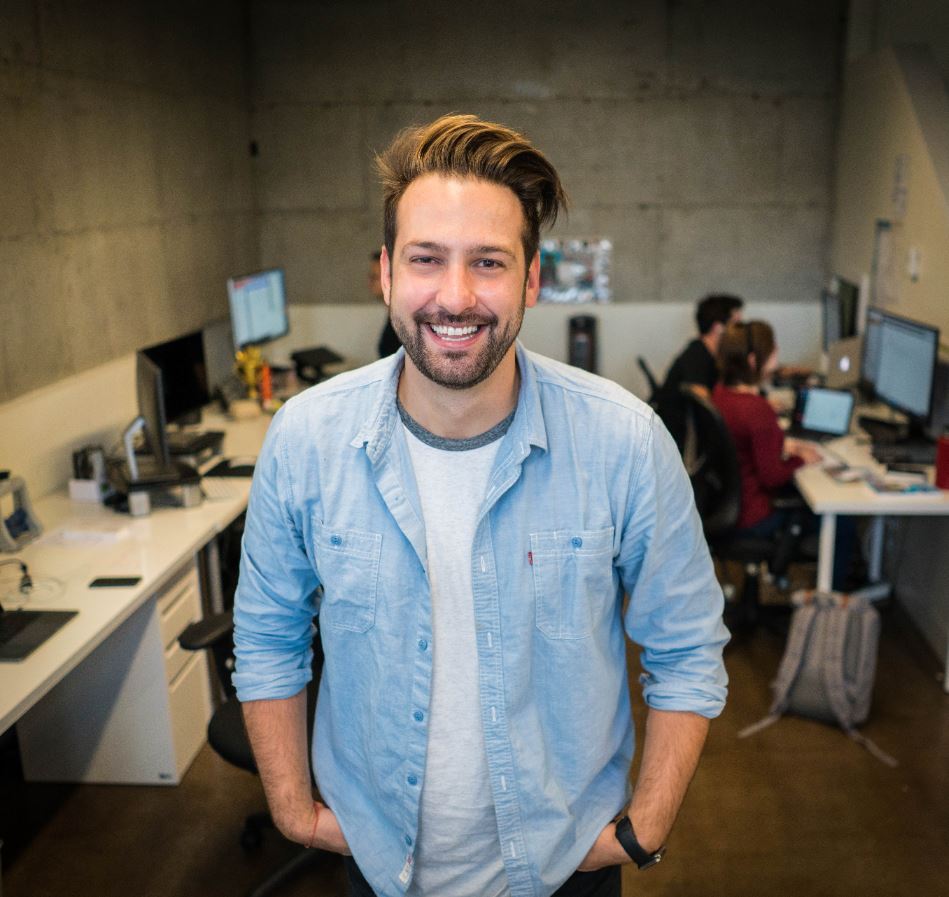 Subcontract with confidence
Sub-contracting is on the rise as businesses look to access the best people to get the job done to the highest standards. At the same time, individuals are choosing to be self-employed and specialising in performing niche services.
To utilise a sub-contracted workforce, small business owners need to understand the challenges that contracting represents and take the necessary steps to adopt best practices in their business.
We support small businesses to grow and prosper by providing them with the tools, knowledge and confidence to hire sub-contractors.