Your Subbie Scorecard is on its way to your inbox
Book a Subbie Review
SubbieHub has developed a unique set of 22 comprehensive metrics to measure your subbie engagements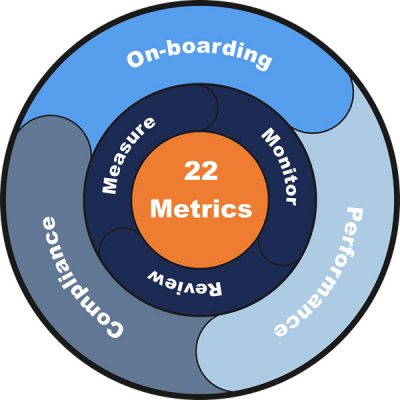 Hiring sub-contractors can feel like a jig-saw puzzle, with a wide range of admin, legal obligations and endless documents to juggle.
Too often, small businesses are missing small pieces of the puzzle that blow-out admin costs, take up too much time and leave you stressed and frustrated.
At SubbieHub we have developed a unique set of 22 metrics to benchmark sub-contractor engagements. Having a clear set of metrics allows you to identify opportunities or spot gaps in your processes.
Having a set of clear metrics is critical to establish our baseline and guide us towards ongoing improvements.
We live in a faced-paced world and we need tools to help us keep up to date with an ever changing environment.
Revision is a process that allows us to regularly make minor adjustments that keep us on course and working towards our goals.
Going through the steps, checks and processes for engaging a new subbie are the first critical step to get right.
In the course of a subbie engagement there are inevitably a wide range of variables that need to be documented appropriately.
Having a strong understanding of your rights and responsibilities in a contracting arrangement is central to meeting your obligations.
Correctly structured contracting arrangements should result in a highly productive working environment.
Contracting naturally drives efficiencies as people are rewarded for results rather then simply being present.
Compliance is a moving target and keeping your finger on the pulse with simple measurements is critical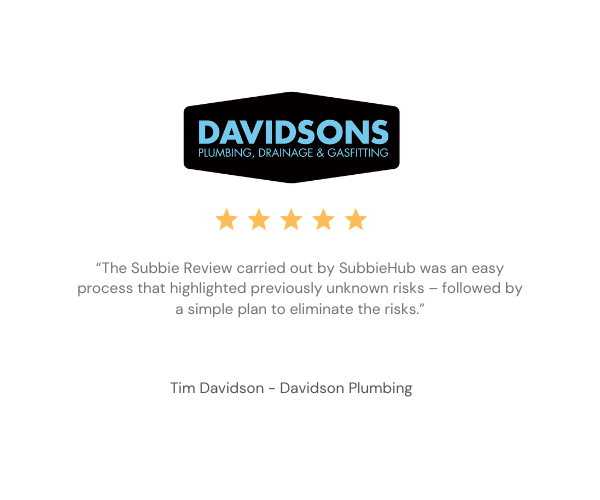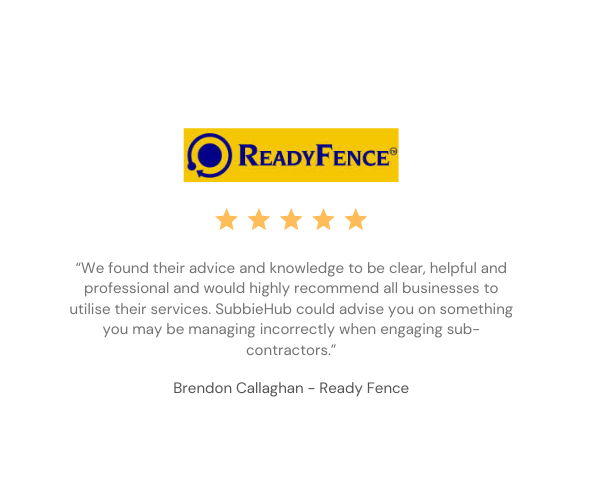 Get confidence in your sub-contractors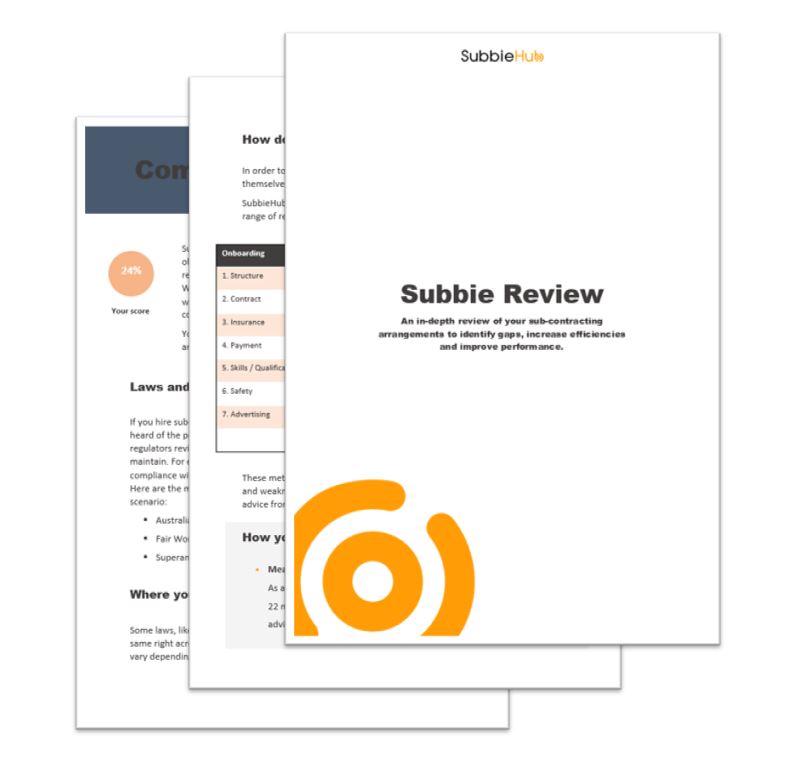 Book your review today
Please complete the form below and we will be in touch to talk you through the process and ensure the Review is a good fit before we get the ball rolling.
$529.00 inc. GST
100% satisfaction guarantee or your money back