Simple solutions for hiring subbies
Subbie Scorecard
A free, simple self-assessment that measures the strengths of your engagements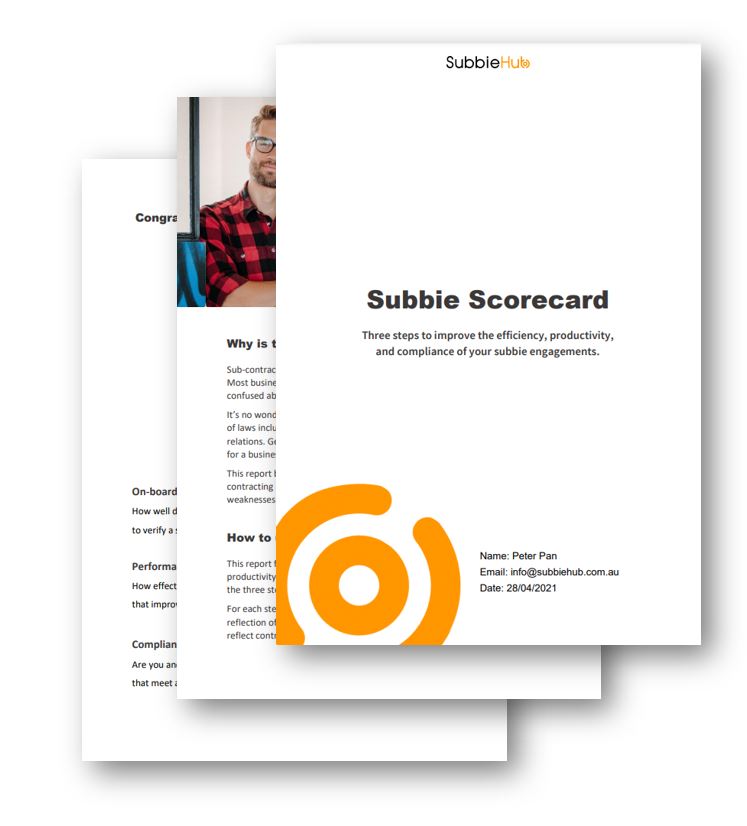 Access the scorecard for FREE

Answer 20 simple yes or no questions

Complete the review in just minutes

Your personalised scorecard report delivered directly to you

Complete privacy in your answers
SubbieHub Platform
A digital platform to monitor, manage & measure your sub-contractor engagements
Store all the important docs for a sub-contractor in a safe and secure online database.
Never miss an important deadline with built in tracking, reminders and notifications to keep your finger on the pulse.
Keep a detailed record of all a subcontractors activities and performances on the job.
Keep your finger on the pulse with live job management, scheduling and tracking.
Access up to date and comprehensive templates for your policies, procedures and systems.
Track your subbies against a series of metrics to make sure you stay compliant
Subbie Review
Get peace of mind that all your subbie documentation is on track with a personal and private review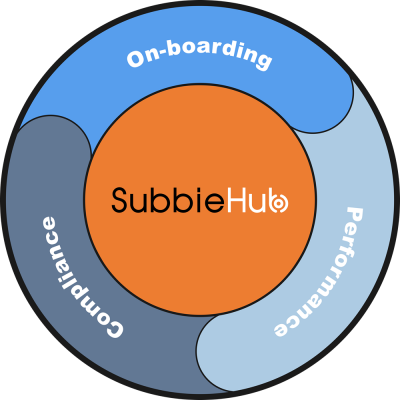 Subbie Reviews are designed to identify missing documents or highlight gaps in the your procedures. As part of this process we will apply a traffic light rating on the evidence provided for each indicator to identify what areas need to be improved.
Get on top of compliance by getting clear on your responsibilities.

The Subbie Review utilises a comprehensive set of compliance metrics.

Review individual subbie engagements

Receive your personalised report and action steps