Why choose SubbieHub?
SubbieHub sets the benchmark for simple subcontractor management and compliance.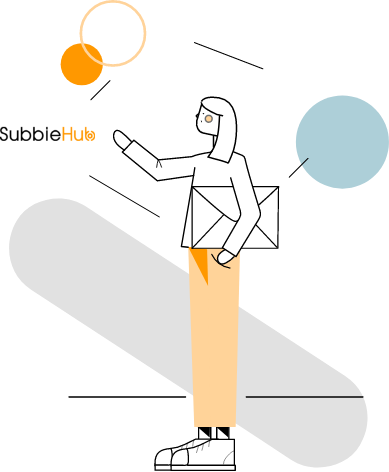 Managing subcontractors is hard work. When all you want to do is get the job done, the piles of admin and paperwork seem never ending. The frustration of never truly knowing what info you have and don't have opens up risk and creates tension in the workplace.
The SubbieHub platform is a full stack of software designed and built to simplify subcontractor management for small business. We have seamlessly integrated the tasks of onboarding new subcontractors, monitoring their performance and tracking their compliance into one simple system.
Create efficiencies to save time

Manage productivity to reduce costs

Ensure compliance to minimise risk

What does Subbie management cost you now?
How much time does admin cost you each month?
Is there room for subbies to improve productivity?
What are the risks of compliance missteps?
Compliance mistakes can be costly
Grow your business using SubbieHub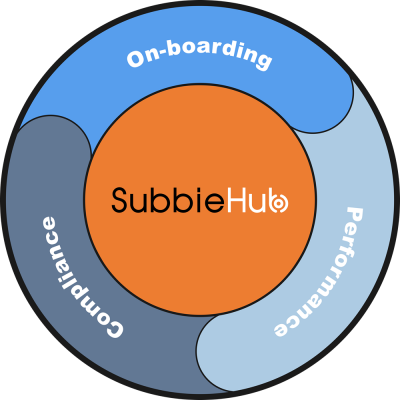 The SubbieHub system has been built from decades of experience working with small businesses hiring subcontractors. We have distilled down the essential elements to working with sub-contractors into three steps: onboarding, performance and compliance.
Its about streamlining your operations to open up the potential that subcontracting provides with greater efficiency, productivity and compliance.
Support every step of the way
Custom onboarding
We have worked hard to make SubbieHub as user-friendly as possible. We love to use it and we think you will too. We know that learning the ropes of a new system isn't always easy and we work with you to make setup as easy as possible.
Dedicated support
Our team is all based here in Australia and we are available to give you the personalised support you deserve throughout your lifetime using our services. We are always only a call or email away and we will respond to your questions swiftly.
Ongoing care
We don't believe in set and forget, so you can expect the same level of care and support from day one throughout the lifetime of our relationship together. We aim to over-deliver on all our interactions together.
Simplify your subcontractor management now